We are looking for essay writers who will help promote the awareness of refugee rights in Korea. NANCEN wants to let the voice of refugees heard as they want to be heard in Korea society. We wish Koreans could come to understand that refugees are not to be feared or pitied. If you are interested in this project, please contact to
refucenter@gmail.com
Ahmed Salah
I have come to South Korea after I escaped from egypt while I was sentenced for 5 years by political judgement and after one month from being released in another political case. The life in Korea was more easier than Egypt. For example, it was easy to find work and a girlfriend. These are just examples but the suffering with insomnia and depression was increasing everyday.
I did not understand the new condition. I should start a new life in a different country after one month from being 30 years old. It was very difficult especially if I will have to stay here forever and if I will not go back to Egypt. Then, I should move on with a new language, a new work and new dreams.
Korea is a beautiful country and we are here after we screwed up to build our country. Right now, we are fighting to getting refugee status instead of fighting for freedom and democracy. It is a cheap fight but it seems fit to us.
People like Nelson Mandela and Martin Luther King has fought and paid for making a great future for their nations, but in our case, we chose to flee. It is the truth about our quality.
It was easy to find work with what I inherited from my father and I minimized my loneliness by making short relationships and sharing social activities. In regards to my insomnia and depression, I found the solution in alcohol.
What I suffered here was not racism or hatred. It was just the disability to live in Egypt and also the disability to live outside. There are two persons contending inside you. One of them wants you to move on and the other wants you to go back to struggle and fight even if it will cost the freedom and the suffering.
I spend my homesickness suffering with this inner feeling, encircled by my fears and concerns. I cannot move and I cannot stay.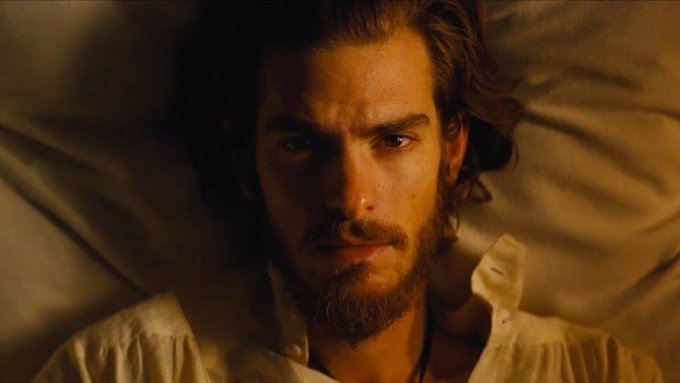 Then my favorite movie director gives me analyzing for my case by his film "Silence."
Martin adopted a restorative opinion for those who have been forced to leave away and hiding their belief.
The true story tells about a group of missionary who decide to go on a journey to find their teacher Ferreira who was lost in Japan since 19th century . It is high risk to go on this journey for the Japanese government has assigned punishment for everybody who has converted to Christianity and that anybody should be killed if he converted.
Ferreira's students reached to Japan and began to search for him using a guide and his name is Kichijiro. He was a christian Japanese who suffered under the persecution and was forced to disown his belief under torture while his family chose to be subject for a death penalty before their son Kichijiro who watched his family members burned alive for their belief. Kichijiro thought he survived but later he will realize that he lost everything. He became doubtful. Nobody could trust in him and he became alien among his people. So he became addicted to alcohol and turned into a homeless and abandoned person.
Finally, he found a chance to restore his confidence and atone his guilt by leading the missionary group to find their teacher. They will find their teacher after suffering under the persecution and most of them were killed or forced to disowned their belief.
But Ferreira will shock us when he will disown his belief and work with the Japanese government to force the believers to give up their belief.
Then Martin will amaze us by the final scene where Rodrigues, the brave student, and Ferreira, his teacher, rebukes his teacher for his discouragement and refuses to disown his belief even if the Japanese government will kill him with the rest of believers. He says "I don't mind to pay my life. I am not afraid of death even if you kill my companies, they will be martyrs and destined for heaven."
But Ferreira will surprise us by his logic when he answered his student. "How can you claim that you are a believer while you disregard their screaming and mourning, your companies asking you to save their lives? They did not decide to be martyrs or to go to heaven who are you to decide for them? You are a liar and you are cursed."
Ferreira tells us that some of our battles does not depend on us. But we should hear and consider a lot of things, that we cannot disregard the other's desires or opinions. The decision could not be individual to start a fight or struggle for something.
The confront is not always the right choice. You cannot fight alone. The patience and belief should be our method. Sometimes it is what Ferreira wanted to teach us by invoking his student to disown the Christ.
Finally the student will obey his teacher and disown his belief. Then he shared him the efforts to detect whatever refers to the christianity.
Then he will inherit his teacher after his death (his wife and his son). Then he also will die after advancing in years and he will be buried according to the japanese culture. The camera enters to his locker to show us that he was embracing the cross while the Japanese government considered him a buddhist after all these years. All of this suffering, he retained his belief in his heart and preached it to his sons (the new generation).
I see myself as Kichijiro the person who has the belief but could not sacrifice to defend it. The person who chose to flee to save his life but he realized that the life was defending his ideology.
But Martin tells me by Ferreira I should realize the Truth and stop struggling. The suffering under detention in Egypt for my opinion will not change anything, but our generation already accomplished his duty and the next generations might fulfill what we have built.
Thanks Martin for your foresight and that parable in your unique movie.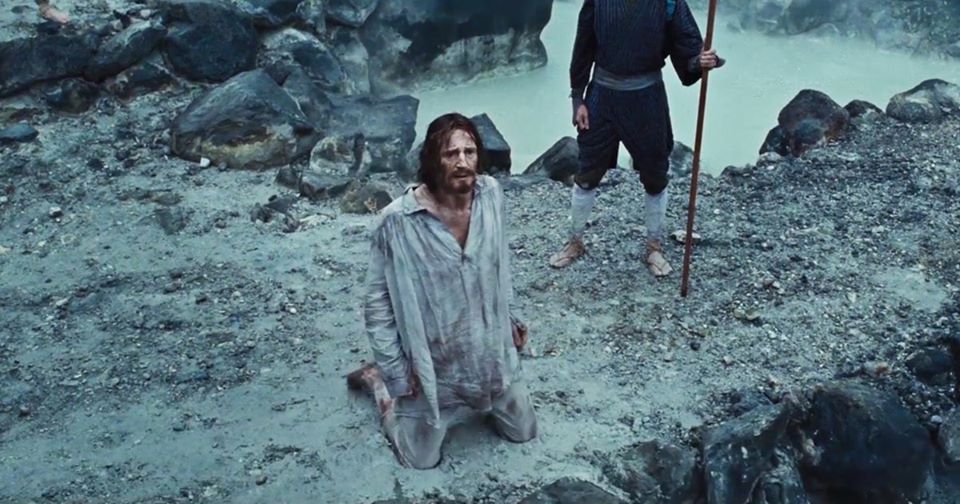 Korean version : https://nancen.org/1999
Editing : Lee Sang Ah